AirSep Oxygen Concentrators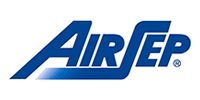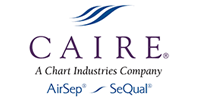 AirSep oxygen concentrators are imported to India from the United States. They have a wide range of portable and stationary oxygen concentrators. The brand was acquired by Caire Inc in the year 2014.

AirSep NewLife Elite is one of the oldest and dependable 5 LPM oxygen concentrators in the Indian market. It is now outdated due to the bulky size and higher power consumption than its rivals. You can only find a few dealers selling this model in the United States. Some latest same brand alternatives to AirSep NewLife Elite includes Caire Companion 5 and AirSep Visionaire.

AirSep has always lead the oxygen concentrator industry in terms of innovation. The brand accounts for the world's smallest oxygen concentrator, AirSep Focus, weighing about just 800 grams.
If you are interested in a particular topic about Airsep, feel free to jump ahead using following links:
Airsep Oxygen Concentrator
price in India (2021)
Airsep Oxygen Concentrators are priced between ₹ 62,000-1.9 Lakh in India. The stationary model costs between ₹ 62,000-1.9 Lakh and Portable Oxygen Concentrators are priced between ₹ 1.5-1.65 Lakh in India.
The prices mentioned above are based on response from our database of Airsep Oxygen Concentrator dealers in India.
Airsep
Oxygen Concentrator Models
About

the Company

AirSep (now owned by Caire - Chart Industries) is one of the leading, established and world renowned brands in Oxygen Concentrators industry. The company was found in 1987 & is based in New York, USA.

AirSep has the widest range of Oxygen Concentrators than any of its competitors and the company holds a major market share in global Oxygen Concentrator market with distributors in more than 100 countries across the world.

AirSep – short for – 'Air Separation'

The company manufactures Air Separation equipment to cater individual's therapeutic needs through Medical Oxygen Concentrators which are often used at homes and hospitals.

AirSep, being one the biggest names in the industry has installed the largest Two-Bed PSA Oxygen Generating Plan (42 tons per day) in the world as well as manufactured the world's smallest portable oxygen concentrator 'Focus' which weighs less than 800 grams.

The company has been consistently growing due to its premium quality products, good sales and support, continuous research and development.

With innovative products, the company has made living and travelling with prescribed oxygen much easier for patients.
Acquisitions
Airsep was acquired by Chart Industries in August of 2014. Earlier Chart Industries had acquired SeQual Technologies, so this acquisitions brings together two major oxygen concentrator - Airsep and SeQual together.
Divisions
Airsep has business in two divisions in terms of technology:
Medical products which use Pressure Swing Adsorption (PSA) technology
Commercial Products which use Vacuum Pressure Swing Adsorption (VPSA) technology.
The Medical Products Division offers wide range of Oxygen Concentrators and Compatible Respiratory products to cater the needs of patients who are prescribed supplemental Oxygen.