SeQual Oxygen Concentrators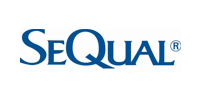 If you are interested in a particular topic about Sequal , feel free to jump ahead using following links:
Sequal Oxygen Concentrator
price in India (2021)
Sequal Oxygen Concentrators are priced between ₹ 2.8 Lakh-3.50 Lakh in India.
The prices mentioned above are based on response from our database of Sequal Oxygen Concentrator dealers in India.
Sequal
Oxygen Concentrator Models
About

the Company

Sequal Technologies (now owned by Caire - Chart Industries), established in 1991, is a USA based company which excels in manufacturing world class oxygen delivering equipment which are used in medical, military and industrial applications.
| | |
| --- | --- |
| Headquarters | Georgia, USA |
| Founded | 1991 |
| Products | Air Seperation Equipment |
| Global presence | More than 100 countries |
| Official Website | https://www.sbir.gov/node/305237 |
The company is headquartered in Georgia and has distributors in more than 100 countries.
Sequal has a patented technology named Advanced Technology Fractionator which economically seperates oxygen from ambient air by eliminating the need of more than 200 connections, fittings and components.
SeQual has one of the most powerful range of high grade Portable oxygen concentrators.
Acquisitions
SeQual was acquired by Chart Industries in 2010. This was followed by the acquisition of Airsep by Chart industries making Airsep and Sequal sister companies.
Divisions
Sequal has business in three divisions :
Medical products: Three very powerful portable oxygen concentrators come under this division. These oxygen concentrators have a unique autoSAT technology which helps in continuously maintaining the FiO2 by adjusting to the patients breathing rate. autoSAT features servo-control the device to automatically increase oxygen supply if the patient requires more oxygen.
Industrial products: The equipments manufactured are used for industrial purposes.
Government products: The equipments manufactured for this division are specifically designed for military. The company has some wonderful products in this range too.