Caire Companion 5 - Product Review
Launched in 2014, Companion 5 is the 1st oxygen concentrator marketed under the brand name Caire (A Chart Industries Company). This product comes almost 2 years after acquisition of AirSep by Chart.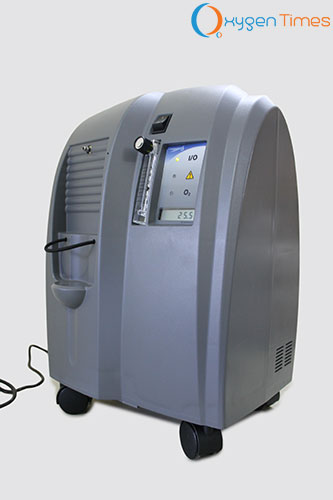 What you would like about Caire Companion 5:
LCD Screen
Ease of service
Low Maintenance
Low power consumption at low flow rates
Easy recognition of alarms compared to competitors
Less number of parts inside the machine – Low breakdown rate
What you won't:
About 20% heavier than the competition - 16.3 kg.
Outlet Pressure is lowest among the immediate competitors – 4.6 psig.
Power Consumed at high flow is 350 W which is considerably more than the competition.
LCD Screen
Caire Companion 5 is the only machine among competitors which has a proper 6 digit LCD screen. The display shows: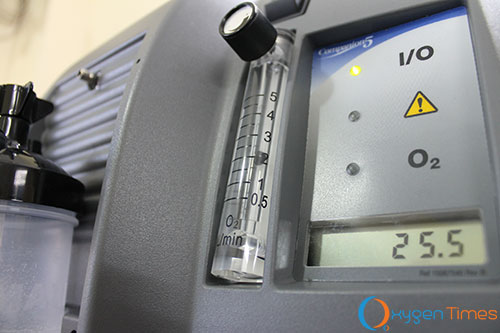 All the earlier OC models by AirSep had alarms which were difficult to recognize. This alarm code display on LCD is definitely one step forward.
Internal Components
The engineers in Caire have managed to simplify the machine by reducing the number of internal parts and circuits.
We are taking this positive because lower number of parts generally tend to decrease the breakdown rates.
Size
Dimensions: 21.5"H x 12.5"W x 13.5"D
Overall, a compact machine and is head to head with its competition in terms of size.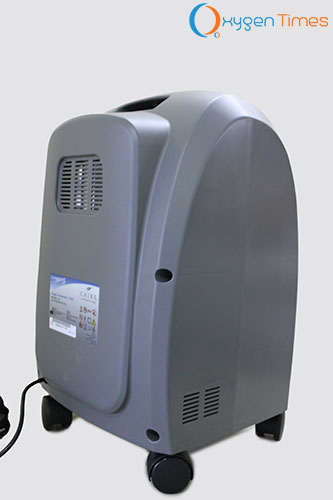 Weight
It is quite surprising to see that Companion 5, despite of being one of the latest launch in market, weighs 16.3 kg (36 lbs), about 20% heavier than its immediate competitors.
This weight would have sounded disappointing if some other company had manufactured this product but because this product comes after acquisition of AirSep, we believe that the compromise in weight would only be to increase the durability of machine
Humidifier Connector
Humidifier is connected through a connecting tube.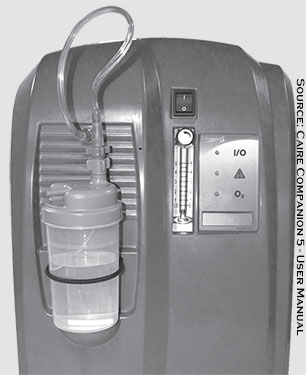 Oxygen Purity
90% (-3% / +5.5%) .
Power Consumption
At 2 LPM: 250W
At 5 LPM: 350W
This was the most power efficient machine at 2 LPM until Inogen launched its 'At Home'.Caire has used variable valve cycle timing to reduce the power consumption at low flow rates but at high flow rates this machine consumes more power than industry average.
Some people seem to like this, while majority of people are finding this disappointing.
Flowmeter
Uses a floating ball type flowmeterto set flow upto 5 LPM in increments of 0.5.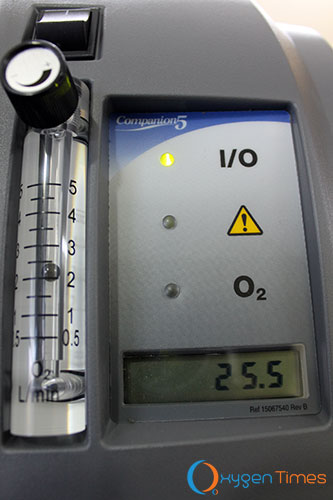 Sound Level
40 dB at 2 LPM. There is no mention anywhere of the sound level at 5 LPM but according to sources the expected level at 5 LPM is around 45 dB.
Alarms
Caire Companion 5 has a very impressive alarm system.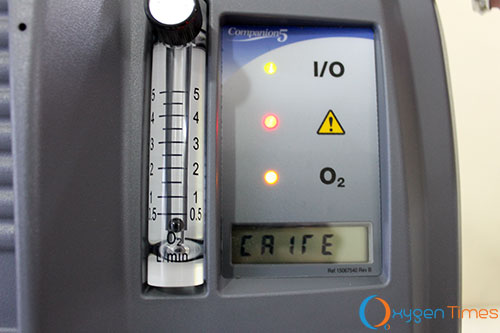 Three LED lights and an LCD screen form different combinations to display different alarms. The LCD screen displays the alarm codes.
Companion 5 Alarms

| Alarm Type | Visual | Audible | Code |
| --- | --- | --- | --- |
| System Malfunction | Solid RED Light | Continuous | AL-PO1 |
| Power Outage/Power Loss | Solid RED Light | Continuous | AL-PO2 |
| Low Flow | Flashin RED Light | Beeping | AL-P20 |
| High Flow | Flashing RED Light | Beeping | AL-P40 |
| Low Oxygen Concentration (Below 85%) | Flashing YELLOW Light | Beeping | AL-P08 |
| Low Oxygen Concentration (Below 70%) | Solid YELLOW Light | Continuous | AL-P04 |
Earlier, users had to count the number of beeps to recognize the alarm type which was very inconvenient. With this product, Caire has made this job very easy for the users.
Altitude
-1,253 ft to 9,878 ft.
Filters
2 layers of filters:
External filter - Air intake filter
Internal Filter - HEPA filter
Maintenance
No weekly cleaning of intake filter required unlike competitors.
Routine service requirement: Every 2 years (varies with the environment)
The Cabinet
The machine has a 2 piece cabinet which makes it very easy to service.
Servicing was a tedious task in AirSep's last machine VisionAire where everything was jam packed.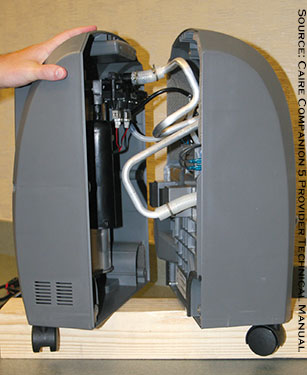 Front panel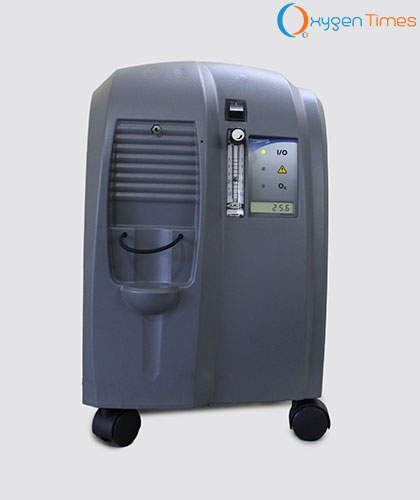 Wheelbase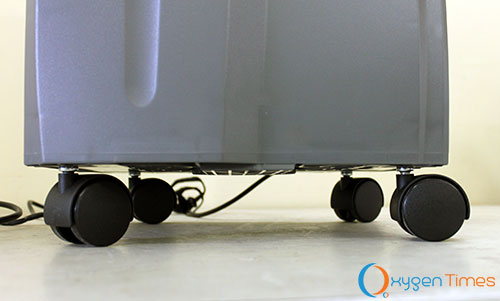 Back Panel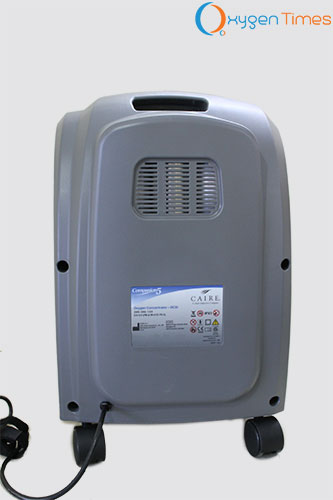 Top 5 Oxygen Concentrators in Caire Companion 5' competition
Inogen At Home
Philips Respironics Everflo Q
Nidek Nuvo Lite
Invacare Perfect O2
DeVilbiss Healthcare 5 Liter Compact
Top 3 comparison with Caire Companion 5
It's quite obvious that Caire has manufactured this machine with service in mind.

The weight, power consumption and sound level of this machine are certainly not very impressive. A lot was expected from Caire especially after acquiring AirSep, but so far seems like an above average product.

There are claims from distributors that this machine is going to be more durable than industry standards but it is too soon to comment on that.