One of the earliest entries in Oxygen Concentrator industry; Airsep NewLife Elite has been a consistent performer known for its reliability.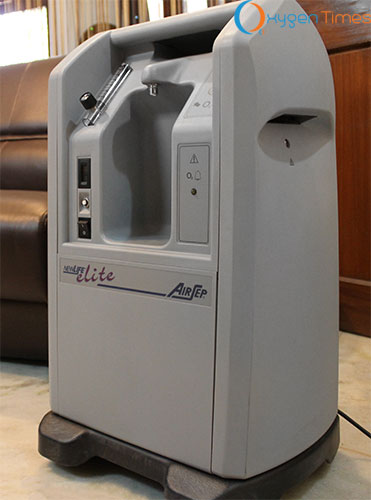 What you would like about Airsep NewLife Elite:
Rugged body quality
Outlet pressure of 8 psi as compared to 5.5 psi of Philips and Invacare.
Many happy customers across the world
The visual indicator of low oxygen purity.
High quality compressor.
What you won't:
48dB of sound level as compared to 40dB of new concentrators in market
About 30% heavier and bulky than most of the new competitors
Difficult to recognize alarms
One of the highest power consuming machines in market.
Requires a separate connector to connect Oxygen Tube directly to the machine
Size & Weight
The machine is quite bulky with dimensions of 28.5" H x 15.7" W x 14.5" D and weight of 24.5kg (54lbs) as compared to any of the new oxygen concentrators by Philips, Invacare, DeVilbiss and some new models of AirSep itself.
Oxygen Purity
Standard purity like any other concentrator of 90% (-3% / +5.5%) in operating range.
Power Consumption
With 350W, Elite is definitely not the most power efficient machine in market. Uses about 10-15% more power than DeVilbiss and Invacare.
Flow
Provides continuous flow starting from 1 LPM to 5 LPM in increments of 0.5 LPM. Uses a floating ball type flowmeter.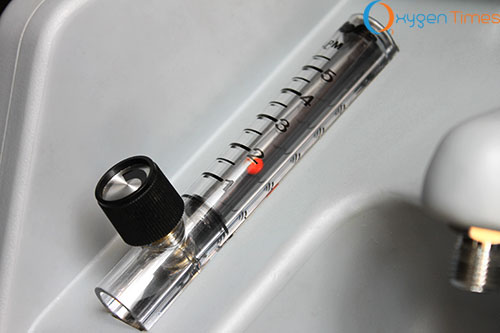 Humidifier Connector
The humidifier is screwed directly on the Oxygen outlet of the machine. Some people have reported difficulty in fixing the humidifier. Very easy to clean once fixed.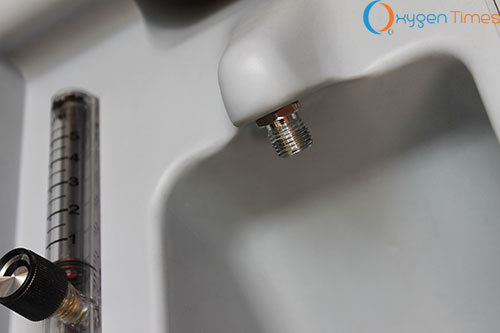 Oxygen Outlet
Newlife Elite comes with a separate connector which has to be fixed in place of the humidifier bottle to connect Oxygen Tubing directly to the machine.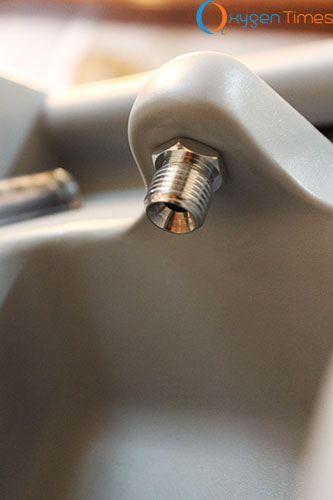 Sound level
With sound level of +48 dB, Elite has new competitors who have sound level of 40dB.
Filters
The external cabinet filter adds an extra layer of protection in dusty environment and is easy to remove and clean. The machine has an internal filter too.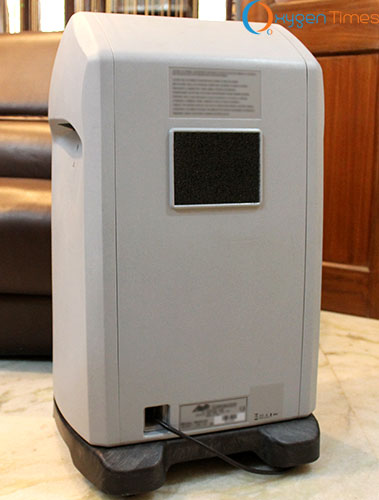 Altitude
up to 10,000 ft. (3,048m) above sea level
Alarms
Battery Test, Power Failure, High and Low Pressure, Low Concentration alarms coded in different audio and visual combinations which are not very easy for a patient or caretaker to understand. Amber light illuminates if the concentration of Oxygen falls below therapeutic level.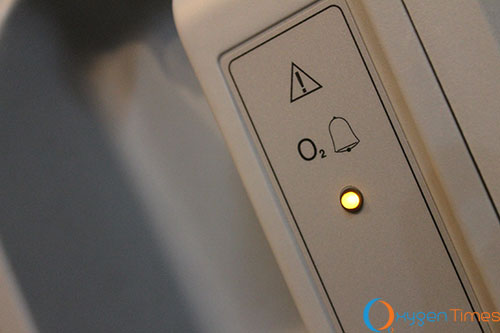 Power panel
The power panel contains hour-meter, circuit breaker and on/off switch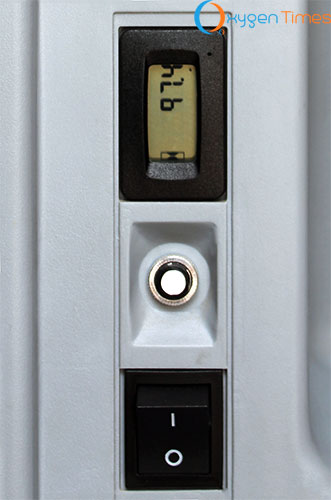 Base
Very strong base just above the castors. Protects the machine from hard surfaces.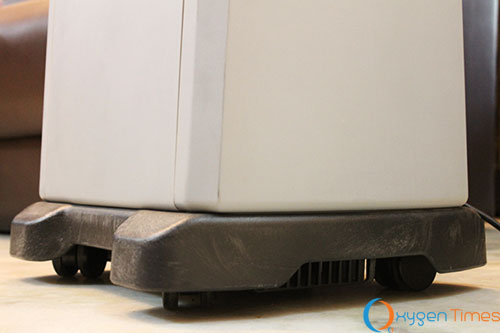 Frontview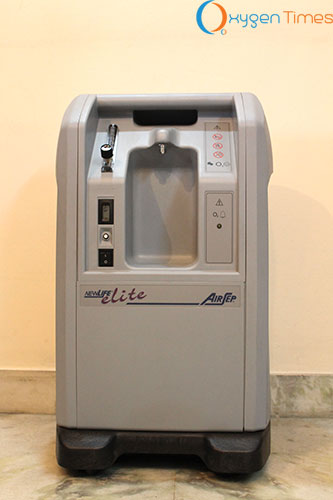 Top 5 Oxygen Concentrators in Newlife Elite' competition
Inogen At Home
AirSep VisionAire 5
Philips Respironics Everflo Q
Invacare Perfect O2
DeVilbiss Healthcare 5 Liter Compact
Top 3 comparison with AirSep Newlife Elite
One of the most dependable oxygen concentrators in market with lot of happy customers across the world; but the concentrator lags behind in terms of weight, size, power consumption & sound level.

May be AirSep is still selling this machine due to the confidence that distributors have on the reliability of the machine.

Also it seems that AirSep took all the currently listed negative aspects of this machine into consideration for the design of their new concentrators like VisionAire and Companion [Caire].