Philips Oxygen Concentrators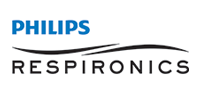 Philips Respironics Oxygen Concentrators are imported from the USA by Philips authorized channel partners in India. With prices starting from Rs 52000, Philips Oxygen Concentrators are known for great quality and durability.

In the Indian market for a long time, they have the largest network of dealers and authorised service centres across the country. Philips' most popular and reliable oxygen concentrator, the Philips Everflo (5 LPM) effortlessly provides continuous oxygen flow up to 5 litres per minute (LPM) and is available in India.
If you are interested in a particular topic about Philips Respironics, feel free to jump ahead using following links:
Philips Oxygen Concentrator
price in India (2021)
Philips Oxygen Concentrators are priced between ₹ 58,000-2.10 Lakh in India. The stationary model Philips Everflo costs between ₹ 52,000-59,000 and Philips Portable Oxygen Concentrators are priced between ₹ 1.75 Lakh-2.10 Lakh in India.
The prices mentioned above are based on response from our database of Philips Respironics Oxygen Concentrator dealers in India.
Philips Respironics
Oxygen Concentrator Models
About

the Company

Philips Respironics is a medical supply company which specializes in Respiratory products & is based in Pittsburgh, Pennsylvania since 1976.

After a lot of research and development, in 1985, the company introduced its first Continuous Positive Airway Pressure (CPAP) machine for the treatment of Sleep Apnea.

Respironics has distributors in 131 countries.

With the strong Products mix of medical devices for the treatment of Sleep Apnea including CPAP and bi-level (BiPAP) Machines, Respironics had also started producing Oxygen Concentrators and 'Infant Apnea Monitors' to monitors Infants diagnosed with SIDS and asthma. Lately, company has also started producing Hospital ventilators.
Acquisitions
In December 2007, Respironics merged with Royal Philips Electronics and since then Respiratory division is named Philips Respironics.
Company later on acquired other companies (competitors) such as Sleep Apnea competitor – Healthdyne technologies and Medical monitor and Sensor company – Novametrix. These acquisitions had made this company leading resource in Medical Device industry.
Divisions
Philips, one of the largest electronic companies established in 1891 is organized into three major divisions:
Philips Consumer Lifestyle
Philips Healthcare
Philips Lighting
Under the division 'Philips Healthcare', one of the major categories is Healthcare at Home. With the increasing demand of the devices over the period of time, Philips Respironics have also equipped themselves with the latest and the best technologies to offer to the respiratory patients.
Sleep and respiratory care unit is further divided into three major categories:
Sleep solutions
Respiratory therapy
Drug Delivery