Evox Oxygen Concentrators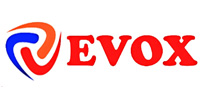 Evox Oxygen Concentrators are manufactured in and distributed all over India. The feature that makes Evox Oxygen Concentrators stand out is the presence of an in-built Oxygen Purity Analyzer, which displays the purity of the oxygen that is being generated.
They have other useful features, such as the safety protection systems, to alert you regarding any issues that might come up, the screen auto-sleep feature that helps conserve energy, the bright LED display, timer options, etc.
Evox has earned a reputation for supplying value for money Oxygen Concentrators that are reliable and easy to operate.
The Evox 5 LPM model costs around ₹ 50,000-54,000, while the Evox 10 LPM model costs approximately ₹ 1.05 lakh-1.10 lakh.
Their oxygen concentrators are energy-efficient, lightweight, and eco-friendly, more or less at par with their toughest competitors. It has already gained consumers and dealers' trust and won over a significant portion of the dealer network.
If you are interested in a particular topic about Evox, feel free to jump ahead using following links:
Evox Oxygen Concentrator
price in India (2021)
Evox Oxygen Concentrator is priced between ₹ 39,000-88,000 in India.
The prices mentioned above are based on response from our database of Evox Oxygen Concentrator dealers in India.
Evox
Oxygen Concentrator Models
About

the Company

The parent company of Evox is Ess Pee Enterprises, a trusted healthcare company that even experienced professionals in medicine can vouch for.

They manufacture medical equipment and rehabilitation products to cater to the unique requirements of patients with diverse ailments.

It is one of the top Oxygen Concentrator manufacturers, owing to the incorporation of innovative features even in its budget Oxygen Cylinder models.
What's Incredible About Evox
The brand is known for offering cost-effective and user-friendly products.
Evox is one of the two companies whose oxygen concentrators come with a built-in Oxygen Purity Analyzer.