Equinox Oxygen Concentrators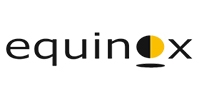 If you are interested in a particular topic about Equinox, feel free to jump ahead using following links:
Equinox Oxygen Concentrator
price in India (2021)
Equinox Oxygen Concentrator is priced between ₹ 45,000-56,000 in India.
The prices mentioned above are based on response from our database of Equinox Oxygen Concentrator dealers in India.
Equinox
Oxygen Concentrator Models
About

the Company

Equinox Overseas Pvt Ltd is a healthcare device brand established in the year 2001 at Gurgaon. The experienced team at Equinox is striving to produce the latest and technologically-advanced healthcare products to ease people's lives. Every product from Equinox ensures high safety and reliability.
| | |
| --- | --- |
| Headquarters | Gurgaon, India |
| Founded | 2001 |
| Products | Oxygen concentrators and other healthcare devices |
| Official Website | http://www.equinox-india.com/ |
Eloxy Technology is founded by Eltech Engineers Private Ltd. for the development, production, and sale of high-grade respiratory products. All products manufactured from Eloxy Technology are ROH, ISO, and CE certified.
Equinox mostly promotes home-based healthcare devices. They have a complete range of home healthcare solutions, including oxygen concentrators and other respiratory care devices, blood pressure monitors, thermometers, and hot water bottles.
Equinox products are manufactured to improve the quality of people's day to day lives. They distribute products to both international and local markets. Their products are incorporated with the latest technologies and innovative solutions to satisfy people's needs.
Equinox Products
Equinox Private Ltd. manufactures & imports a wide range of home healthcare devices. Their product line includes Personal weighing scales, Respiratory care devices, Blood pressure monitors, Thermometer, and Hot water bottle.
The brand manufactures a large number of respiratory care devices. You can see nebulizers for adults and kids, oxygen concentrators, portable mesh nebulizers, and many more respiratory care devices in the list of Equinox respiratory care devices.
The Equinox oxygen concentrators come with a 2-year warranty. The key features equipped in Equinox oxygen concentrators include a high-pressure alarm, power loss alarm, current overload shutdown, low-pressure alarm, and many more.